We drove from Manila to Subic because my Mom's ship is at the Subic Bay from October 29th to November 3rd and we had a lunch at not so good food at Via Mare, I am sorry to say I will not recommend it then we went to Royal Duty Free to buy some chocolates, my favorite Starbucks Frappucino in a bottle and some other imported goods, The Lacoste boutique inside is really cheap compared prices here in Manila.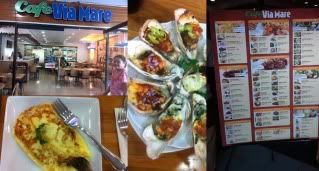 We checked in to the beautiful Segara Executive Villas just right infront of the Bay where my Mom's ship is at, so we can see so many ships and military in the view of our room patio.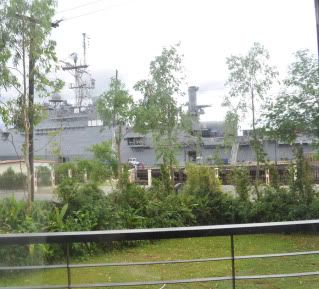 We visited my Mom's work.

Using the Captain's telescope. ♥
Mom's Gift. I LOVE IT! ♥
Hat from Thailand ♥
Thank you so much Mommy for this wonderful vacation ♥
Also check out my review of: Segara Villas Subic Hotel