I was supposed to pack for our vacation in Japan, we were supposed to leave tomorrow, April 1st at seven in the morning but it is so sad that it was canceled.
but instead I packed for a taping, I will give more details tommorow.
and MY AVON HAUL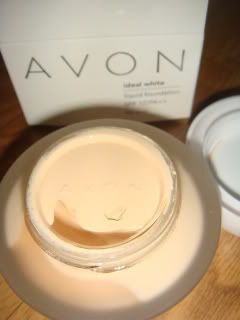 Avon Ideal White Liquid Foundation.