I bought 12 dozen of chairs, 25 tabo and 15 timba for our Grand Socialization on the 21st of March. I am so stress and been busy, also we went to the travel agency where my bought our plane tickets to Japan, it is so sad that we need to cancel our flight and it would be a month until we get the refund. I pray that Japan will get well soon and still hoping that someday we can go on a vacation there. When I get our refund I still have to plan on what country we can go.
What do you think? any suggestions?
I also organized my closet today and bought another cabinet.
The bottom drawers are more clothes, underwears, tight and stockings.
Just a peek of what's inside the top cabinet.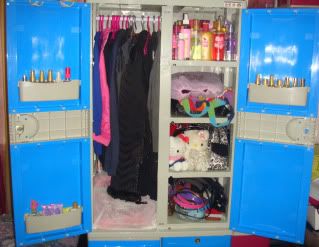 I miss my walk in closet, how I wish I can have one again, but for now I have cabinets and drawers and more drawers of my things.