FOREVER 21 opens in SM MEGAMALL is the first ORIGINAL same as in the U.S.. We saw some pretending forever21 in other SM and Robinson's and they are not the same as the ones you can buy in the U.S. that explains a lot why the styles and prices are not the same as we see online because they are not original, now if you notice they changed there names.



I am so happy that finally my favorite boutique in the States has open its branch here in Manila.



First of all, we're talking about 2,700 square meters of space, including a 2,200 square-meter selling area. There are 34 fitting rooms, 60 sales assistants, 11 cashiers, or a total of 91 staff, including management. Second, with its very affordable price points (from P130 up and nothing above P2,500) plus new styles arriving every week.



The Forever 21 sub brands called Heritage, which has the vintage/indie/collegiate theme; a higher-end line called Twelve by Twelve, or a Gossip Girl-ish line designed by Forever 21's twelve house designers; Love 21, a classic, contemporary line for the working woman; and 21 Men.
Some of their styles that I want are already out of stock. So hurry if you want it get it now.
Definitely coming back for this dress.
Shoes... Shoes... Shoes...
and more shoes....
Lots of cute accessories to choose from
Cute Jewelry Stand
Headbands
I want this Owl Necklace, what you think?
Headbands
Cute Shoes
Lots of cute rings.
Forever 21 opens officially on Friday, July 2 on the 2nd level of SM Megamall A,
right next to Watsons.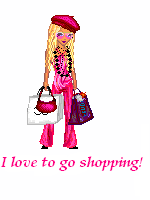 FOREVER 21 Philippines HAUL
07-02-2010
I am proud to be a SIZE SMALL ♥
All my hard work of working out and controlling myself from eating too much is paying off.
They do have a line for plus sizes FAITH 21 but not yet available in the Philippines, I hope soon for my other friends to enjoy shopping here as well.

Tees are Buy ONE get ONE for 50% OFF.
There are more clothes and accessories I want and definitely will be coming back at Forever 21 again and again.