I wish I will hit the jackpot on the lottery so I can shop this weekend.
IT'S ON SALE EVERYWHERE!
I am on Shopping Ban until September atleast because I am so broke, It's been raining but how I wish it would rain money.
SM MANILA

SM SAN LAZARO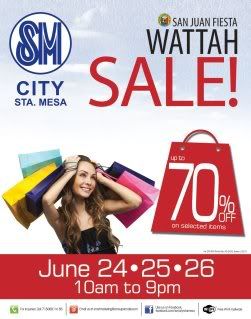 SM STA.MESA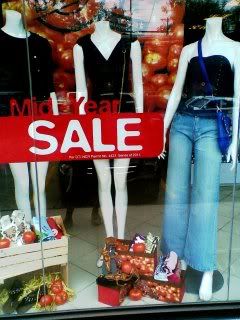 SALE alert! Style fanatics, up to 50% DISCOUNT STARTS TODAY! Grab your friends and start raiding TOMATO's fashion racks, lovelies!
Visit any branch today!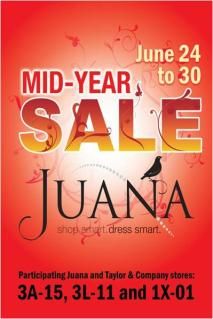 Details
Juana's Mid-Year Sale is from June 24 to 30, 2011.
All blouses on sale are priced at P150 only.
All dresses on sale are priced at P200 only.
Sale starts at 9:00am.
Only at 3 stores in 168 mall: 1X-01, 3L-11 and 3A-15.

Stylish ladies will adore Juana's frilly tops and blouses, classic skirts, chic pants and lovely dresses, all designed with the Filipina's elegant taste in mind. Fashionistas will go head-over-heels over Taylor & Company's tailored options in casual, corporate and leisure wear.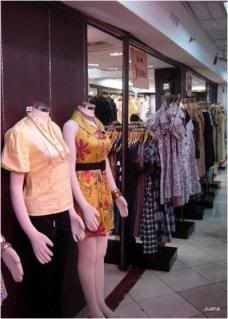 Nothing makes them more fulfilled than giving beauty and joy to every Juana.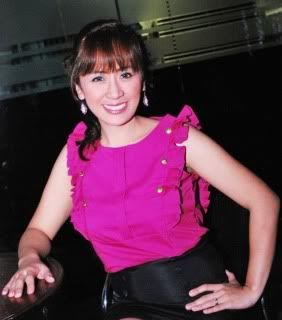 TOP AND HIGH WAIST SKIRT From Juana
STARTING TODAY I will be updating my NEW TWITTER ACCOUNT.
FOLLOW ME and I WILL FOLLOW YOU! ♥
http://twitter.com/rochellemiko
Hope you and your loved ones are safe under this wild weather. Be ready with your umbrellas ☂ and waterproof outfits.
Go away! Bagyong Falcon (Tropical Storm Falcon)