September 15-
My BIRTHDAY ♥ Yay!
I feel so much blessed and extremely happy today, I am very thankful for everyone who took there time to wrote on my wall on facebook, send me message, text, and twitter. I really appreciate it and it brings a smile on my face and heart. It took me hours saying thank you on each and everyone of you who greeted me and send me wishes, I was overwhelmed and made me feel so very special. I will always remember those who remembered because it really made my day complete although I did not really celebrate, I am sorry for not inviting anyone because today I just want to rest and relax so I went to bioessence in Bellagio Square and had a slimming massage then I went to Robinson's Malate to meet my kids and Papa Euryd at Timezone and it made me really happy when I saw Euryd with some shopping bags and told me that it was for me, (*sweet*) , but I already told him that not to spend anything anymore because we been spending a lot of money already and that I already have so much material things and a lot of it has never been used yet but still I feel special to what he did and then we went to Red Ribbon and bought a cake. Since I did not want to really do anything for my birthday and do not want to eat dinner in a restaurant, Papa Euryd cooked Fried Chicken and Pancit
(
Pancit or pansit is the term for noodles in Filipino cuisine. Noodles were introduced into the Philippines by the Chinese. According to food lore handed down from the Chinese, noodles should be eaten on one's birthday.They are therefore commonly served at birthday celebrations and Chinese restaurants in the Philippines often have "birthday noodles" listed on their menus. However, she warns that since "noodles represent long life and good health; they must not be cut short so as not to corrupt the symbolism.").
I WISH FOR LONG LIFE AND GOOD HEALTH.
After dinner at home we went to Quiapo Church and thank God for all the blessings that he has given me and for the wonderful 28 years of my life and that more to come
.
Wish come true ♥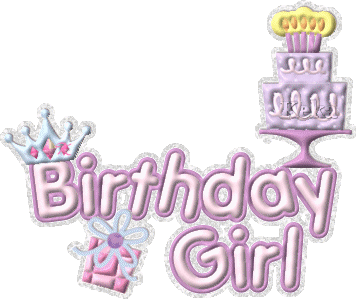 DULCE DE LECHE CAKE FROM RED RIBBON
GUESS TOP FROM EURYD ♥
GUESS TOP FROM EURYD ♥
GUESS TOP FROM EURYD ♥
GUESS TOP FROM EURYD ♥
September 14th-

My husband is so sweet and took me to a pampering day today as one his birthday gift, he
google
the best salon in Manila and he said he will take me to get my hair colored since half of my hair is black and half is ash reddish blonde and that it is extremely damaged so maybe they can do something about it to make my hair better.
Japanese Hair Treatment ♥
Shuji Kida Hair Salon in G/F City Center Bldg., 338 Ortigas Ave., Greenhills, San Juan is known to be number one salon in Manila, I was going to have my hair dyed but because my hair is extremely damaged, they told me not to do it yet and they just did a Japanese Hair Treatment, I need to treat my hair first because having it colored will just make it worse, Now I know why they are number one, I will definitely coming back next week to get my hair treatment again and hair cut.
Then he saw next to Shuji Kida Hair Salon, a spa called Best Worlds Lifestyle and we had a facial.

Before getting facial at Best Worlds Lifestyle also in City Center Bldg. Ortigas.
We had a dinner at Brother's Burger in Greenhills since we were craving for burger.

PAPA EURYD. ♥ MOMMY ♥ TO ALL MY FRIENDS and FAMILY ♥ TO EVERYONE WHO HAS BEEN THERE FOR ME.