(It's my Kuya's birthday tomorrow March 23rd.)
Happy Happy Birthday to you Kuya! Thanks for visiting us it was nice to see you again after 6 years and to my sister in law Roma, which is my shopping buddy 6 years ago when we were still together, I do miss those days.




PICTURES OF THE DAY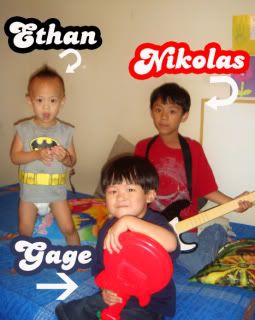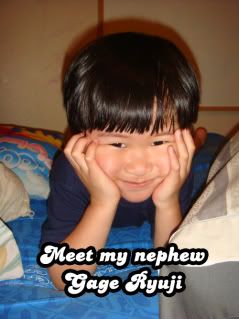 Yesterday they visited us from 6 hours drive from Fort Walton Beach to here in Tampa because he wants to celebrate his birthday in Orlando and I thought that we can be with them but its my son's SAT test this week, I thought it was already his spring break so when kuya asked me if we could make it to his birthday celebration this week, I excitedly said yes but so they were just here last night and my kids and my nephew which by the way I met for the first time just love playing and he was so cute he didn't want to leave, but they had to go to Orlando last night because they already made hotel reservation and they had to attend a tour this morning then our plans was suppose to be to go to Seaworld today, Magic Kingdom and Dinner Shows tomorrow for his birthday and more Disney parks on Tuesday and Wednesday then Universal Studious on Thursday, that would be have been so much fun but instead I'll be busy helping my son review for his SAT exams so I'll also be MIA for a week or so but I'll be back with lots of new posts. Hopefully they will be back on Friday and they have to because I have his motorcycle key. *LOL
I have a really bad headache when I woke up this morning and I hate being sick for months now, making my life so miserable. I'll go take a rest.