We fly via Philippine Airlines, at first I hate PAL so much for the customer service they have, the cancellation of other flights and delayed because of the strike problem they are having but actually my experience flying with PAL was not so bad, we were delayed for a hour but thats because of two passengers who checked in but never showed up and get in the plane so they just had to unload their baggage that took a hour for safety reasons.
TIME TO FLY ♥
delayed left Manila at 9:50AM ♥
Bye Manila

♥

PHILIPPINE AIRLINES SERVED US BREAKFAST. ♥

PAL FLIGHT PR300 BREAKFAST SERVED: CHICKEN ADOBO WITH RICE ♥
HEALTHY (DIET?) DESSERT: SKYFLAKES AND FRUIT BOWL
As we arrived in Hongkong at about 11am with the flight duration of 1 hour and 45 minutes from Manila, we looked for a transportation to our Hotel or is actually a Hostel. (see reviews of our hostel)
Checking on the BUS INFORMATION
A21 is the bus to Tsim Sha Tsui going to Mirador Mansion. *NOTE: The landmark is the Kowloon Mosque.
TIP: Have exact change if you decided to ride the bus or get the useful Octopus card (The Octopus card is a rechargeable contactless stored value smart card used to transfer electronic payments in online or offline systems in Hong Kong, you can use this almost everywhere to pay for your purchases, esp. needed to ride the bus.)
*Airport has some maps and information brochure you need, its FREE. Grab some!.
*Print the address in there language because a lot of them cannot read or understand english.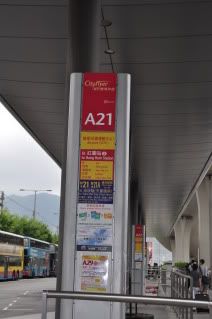 The bus has FREE WIFI Connection so you can check your email, update FB status... etc..
After checking in to USA HOSTEL we ate at Mcdonald's just two streets from Mirador Mansion.

My kids eating at Mcdonald's and yes! They have McCafe and the Platinum Cheesecake Ethan ordered was really yummy!

At Nathan Road is the place where we stayed in Hongkong, just across the street to the subway. Mirador Mansion is very close to the subway.
I was happy to Sasa everywhere, I heard a lot of good reviews about the product they are selling here. My haul post SOON!
I cannot control myself from converting HKG to PHP.
Hands together ♥ CUTE!
Hongkong was crowded because its the China holiday, this is not the perfect month to go.

CHOCOOLATE is not a Chocolate Store but a Apparel Store.

THE GATEWAY! ♥

The Gateway (Chinese: 港威大廈), part of Harbour City, is the office buildings with shopping arcade at lower level in Tsim Sha Tsui, Kowloon, Hong Kong.




Can you see the lines trying to get inside Louis Vuitton? Wow! I wish someday I will be one of those in line trying to get my own Louis Vuitton.


("excuse my haggard look, I was really tired! and no time to fix myself and TIP: Do not wear a mini dress or mini skirt if you do not want to be like Marilyn Monroe because its very windy")
I also LOVE CHANEL but did not even tried to go inside.
Luxury Boutique in the street of Harbour City. ♥
Dream place to stay. ♥
Window shopping. ♥ so much Hello Kitty tops
We were looking for Toys R Us and finally we found it at the ground floor. They were so excited to get inside.
Scary! ?
Then after going around Harbour City we went back to USA Hostel to meet my relatives and we just rest for an hour and went out again to have dinner at Pizza Hut for Miah's 18th Birthday celebration.
Spaghetti for Dinner.
Pizza for Dinner, We travel with kids so exploring Hongkong food was not part of trip

.
I love the busy streets of Hongkong this was at 10PM and how they obey stop signs and crossing the streets. You cannot find it here in Manila that's why traffic is a big problem for us but in Hongkong they are so crowded but yet traffic was not a problem.

I really want this Hello Kitty Luggage but it is just going to be one of my wishlist that someday I wish to own.
It costs HKG980

PEACE HONGKONG!
Hongkong has changed a lot since the last time I went here, People was not rude to us and my son Ethan who has a mohawk hair was like a celebrity to them, everyone was pointing at his hairstyle and taking pictures of him, I guess if you have children with you they are more helpful and mostly chinese speaks english now and they have information every streets so getting lost will not happened. We were supposed to go to Mongkok Night Market but we did not have enough time and energy to do it anymore and we need to prepare and rest as tomorrow we are going to Disneyland, I really wish that rain will not ruined our day tomorrow. ♥
NEXT POST: Trip to Hongkong Day TWO. ♥ Disneyland ♥
Check out my other Hongkong posts: