We went out for dinner because its Ate Revvy's last night here in Tampa and she's going back to Manila tomorrow but while they were at the mall as I hurry getting ready to go out, Nikolas is such a reliable big brother because while I was taking a shower, he helped me by dressing up his brother Ethan, I was surprised he put in his diaper, pick clothes for him and put it on him and putting on the crocs he bought for him, even though Ethan is always looking for trouble with him I'm so happy to see that Nikolas would still take care of his brother.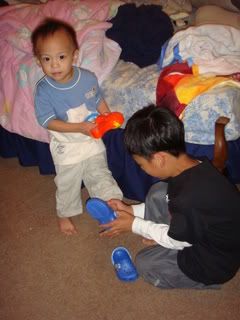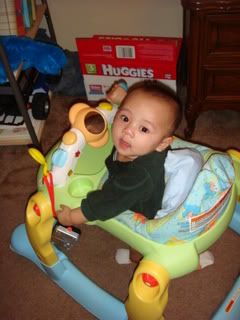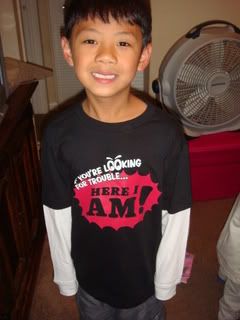 We had dinner at CDB Pizza with Tito Boeing, Tita Dulcie, Risa and Raffy. They treat us coz Ate Revvy is leaving tomorrow morning, so its like a despedida party.
We will miss you so much!