We only stayed one night and had to checked out at Disney's Pop Century Resort, we had to go back to Tampa that night because Nikolas has to go to school tomorrow,

he was already absent for 2 days and well counting the 2 months vacation we had in P.I. I think would be too much; luckily he is a bright child and can catch up with his studies quickly.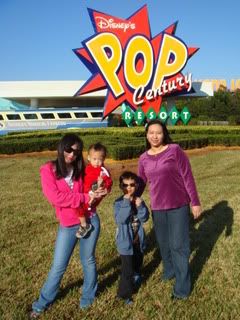 We had breakfast at Ponderosa Steakhouse eat all you care breakfast buffet.
It was satisfying and very affordable.

Look around Bargain World for some souvenirs.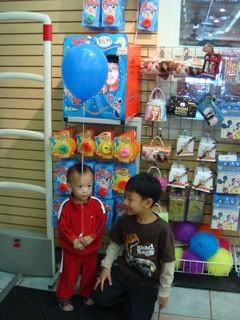 Thanks so much to Tita Rowena again we got in for free at Disney Parks but considering its Wednesday, when we thought it won't be but there are still lots of people.


Following Tita Rowena to Disney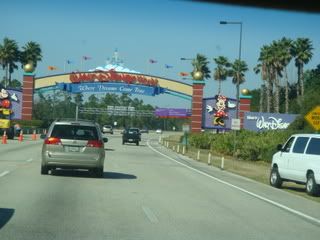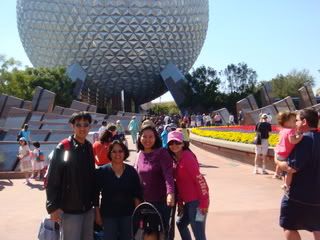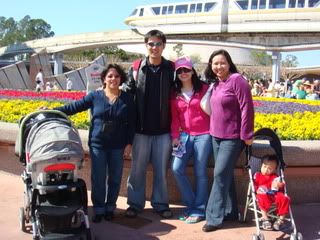 First we went to Disney's Epcot- we had picture taken at the Character Spot where Mickey, Minnie Mouse, Donald Duck, Pluto and Goofy was there but there was a long line and we had to wait for 30 minutes.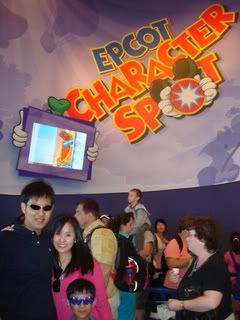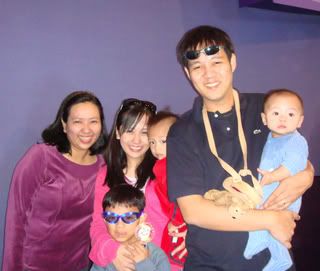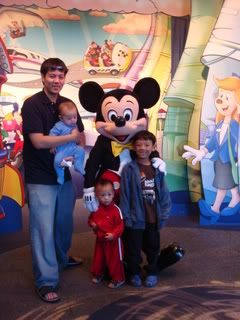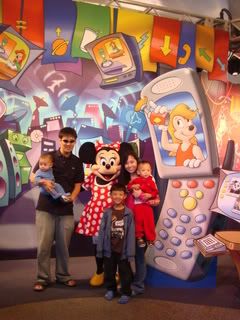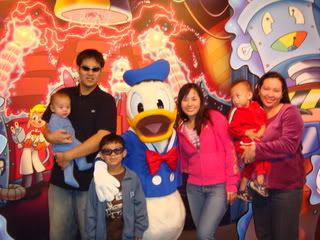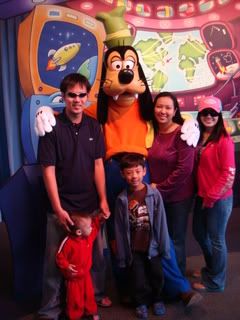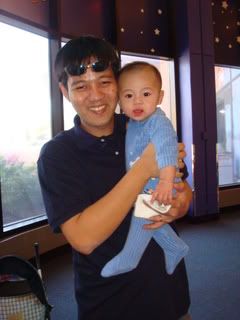 We watched Honey I shrunk the audience 3d show.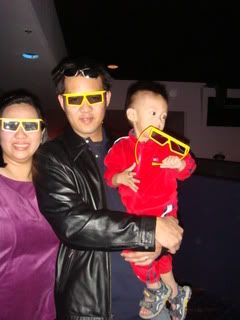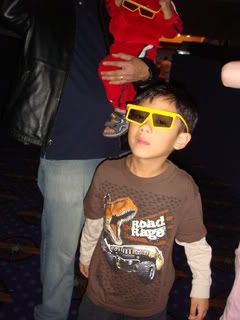 Nikolas and Ethan got scared, the only scary part is the rats
that escaped and they'll be all over your feet, the big snake
and the dog
that sneeze and you'll get wet.*lol. Epcot has a lot of beautiful flowers

,

World Showcase area. Attractions and restaurants that represent the culture and cuisine of these 11 countries: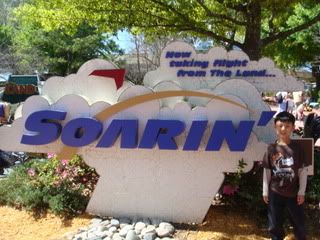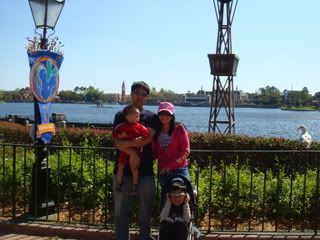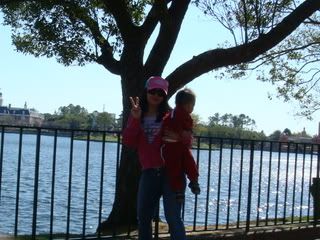 Then we rode on a bus to Disney's Hollywood Studious,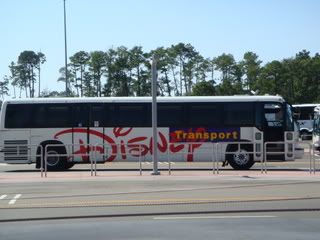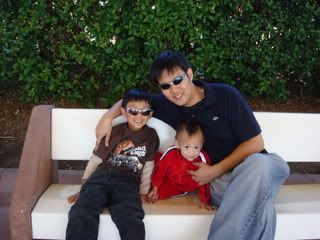 I was wondering why they changed the name? It was MGM Studious before but I think it's much better anyway.
(While waiting for the Parade)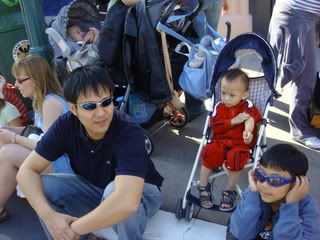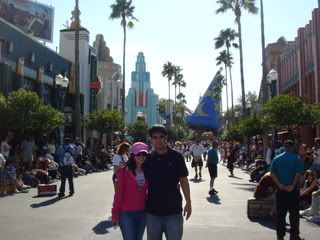 We watched the Parade Block Party Bash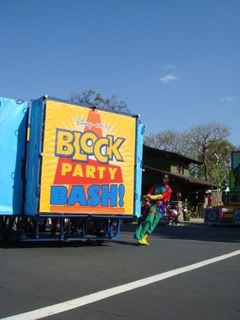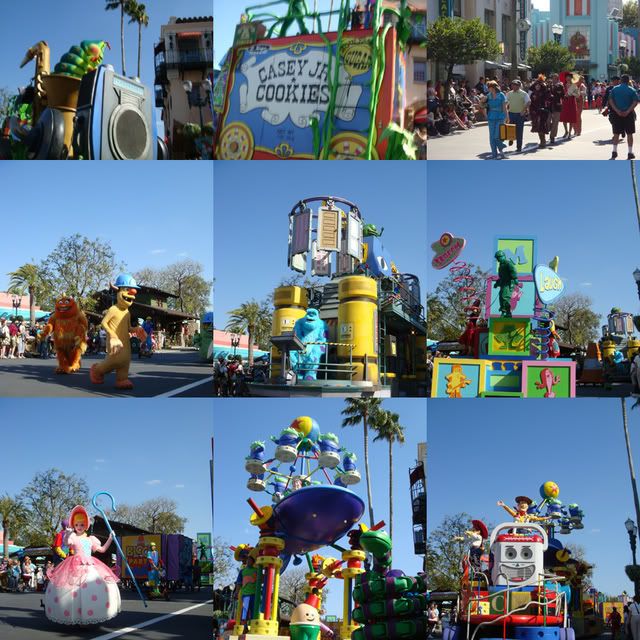 At the end of it my camera broke, it must have been the loud music that made my camera vibrate again, someone dropped it in the P.I. while we were on a gimik and it's not working when you needed it the most like last time at Elijah's baptismal then the vibration was gone but now it came back, too bad I didn't have the warranty for it since it was given to me as a gift and it was over a year ago. I love my camera but now I don't know what I will do without it.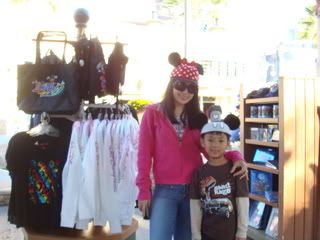 Since it was so crowded the only thing we did at Hollywood Studious are:
Ate Ice Cream with Mickey's face and Frozen Banana
Ate Turkey Leg and Taco Salad
Ride the Twilight Zone Tower of Terror with Ate Revvy, we were screaming like we were really going to fall from the 13th elevator and we would never survived.
Fantasmic! Is a breathtaking 25-minute fireworks and water show at Disney's Hollywood Studios Theme Park that brings together all of your favorite Disney Characters—including heroes, princess and villains—for the very first time. A must see if you go to Disney.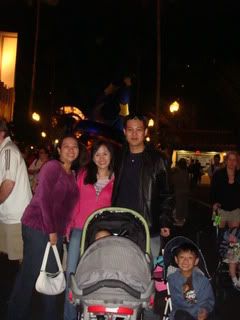 Take advantage of my camera when its working!

We ride the bus
again going back to Epcot which we should have just ride directly to Disney's Magic Kingdom but then we had to ride the monorail


to Magic Kingdom then you have a choice to ride the ferry boat

or the monorail going inside the Magic Kingdom. We watched the really awesome fireworks; it is so fabulous like a dream come true.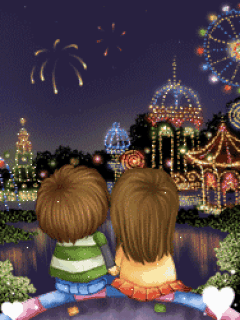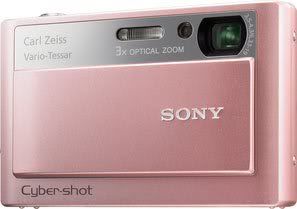 L
It's vibrating again, so all you can take is blurry pictures.